Next Generation Asthma Care
Harnessing next generation connectivity to improve collaborative care.
Summary
Next Generation Asthma Care aims to introduce a predictive and personalised care model, utilising next generation technology, to track medication adherence and other contextual data in order to inform preventative approaches to asthma care. We propose that a service model that utilises digital tools and services, such as smart asthma inhalers that communicate directly with the cloud, could reduce cost and improve accuracy of data. A key DHI objective is to create a health and care use case for next generation connectivity, that will evidence the benefits of such networking infrastructure and therefore attract inward investment. A second key objective is to support our project partners, Asthma UK, to develop a vision for future state digital asthma care.
Image credit: Louise Mather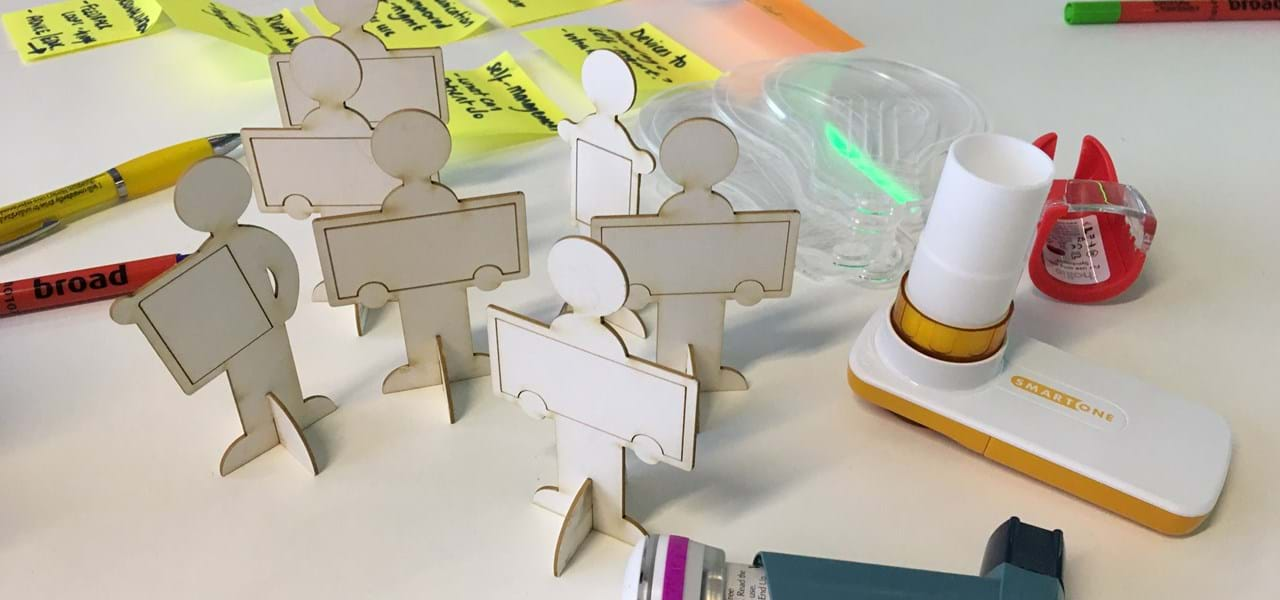 Impact & Value
Designing a new service model for collaborative care;

Promoting a preventative approach of asthma care at scale;

Exploring ways to improve asthma control through co-management and the use of next generation technologies.
The big impact areas for asthma are compliance, adherence and medication concordance. How can we support people to responsibly manage their conditions?
Progress to date
The DHI has written a joint position paper with Asthma UK. Underpinning work to explore trusted data exchange and connectivity will be progressed by the DHI DSE in collaboration with Napier University. The series of interviews with citizens and design-led workshops completed in the course of the project will inform this future technical exploration.
Next steps
The DHI will continue Simulation activity to explore technical innovation, alongside engagement with a range of stakeholders from industry, academic, and Third Sector organisations to progress joint opportunities to advance this work.